The Highland Fling Conference - Web Standards In Scotland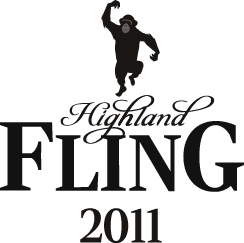 Back for it's 3rd instalment The Highland Fling brings top speakers in the world of Web Standards right to your doorstep and is back again this year in Edinburgh on July 7th.
Modern web design has become a complex beast with many different facets. We're on the cusp of a revolution with specific areas of the HTML5 spec / CSS3 gaining traction and browsers reaching common ground on how to display the sites that we build.

How do do you tame the beast and set a good baseline from which you can build amazing web sites and applications?

The Highland Fling 2011 will not only give you practical advice on how to do this, it will show you how a back to basics approach will help elevate your game to new levels.
Tickets are £155 each and speakers include Steve Marshall, Jack Osborne, Mike Rundle, Remy Sharp, Rachel Andrew, James Edwards and the host for the day Christian Heilmann.
For more details and tickets see: http://thehighlandfling.com/